Hello our dearest friends,
Jelly Key is finally back to work after the long holiday loaded with joy from the new year, and we hope you are too! Regarding the Cosmo 2 Team, the remaining keycaps will be completed after February 15 and quickly delivered to you.
As for the Zen Pond 2 Team, with a huge workload from finishing to packaging the keycaps, the team always checks thoroughly before sending to you to make sure you'll own the most desirable keycaps. A number of keycaps has been sent before the holiday and some of them have probably been received, as we got wonderfully nice images from you. The remaining keycaps for this team is expected to finish at the end of this month to early next month.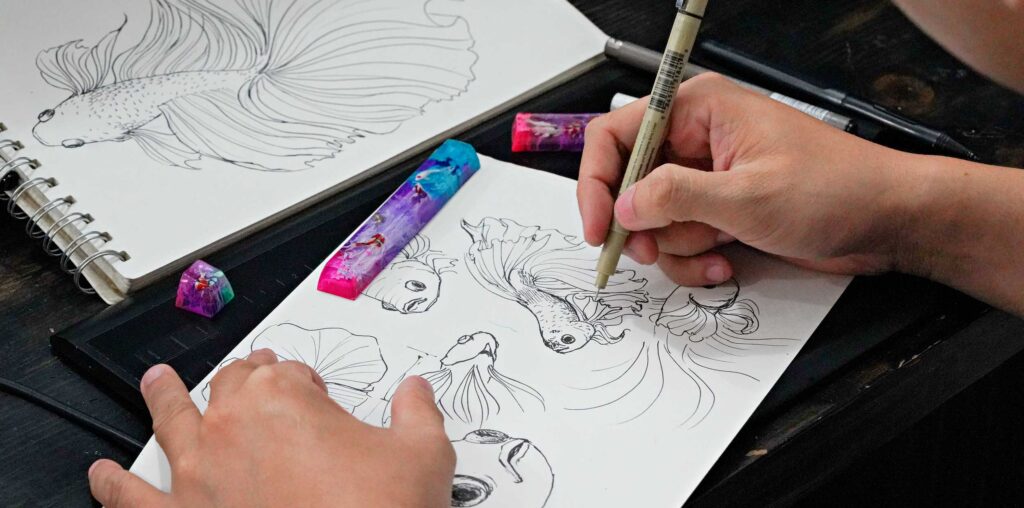 Team Cities is also in the production phase and Team Mosaic has also begun to operate … For the available keycap models to buy, you can see here.
And one more thing, Jelly Key might be working on a new collection that has taken the keycap universe by storm.
What do we have in mind for the collection? Maybe…some kind of fish that starts with a K? Yeah maybe. Just maybe
If you have any questions or concerns, please contact us via support@www.jellykey.com