Creativity is an endless work
Indulge in the infinite realm of creativity with Jelly Key. Our team of skilled artists ceaselessly strives to craft exquisite works of art that cater to your every desire. From the inception of a new collection to the minutest detail of size and profile, no effort is spared in bringing you a truly luxurious experience. After tireless days of ideation and production, we are proud to unveil our latest offering – a Droplet profile that caters to all sizes. Join us on this journey of opulence and elegance, where creativity knows no bounds.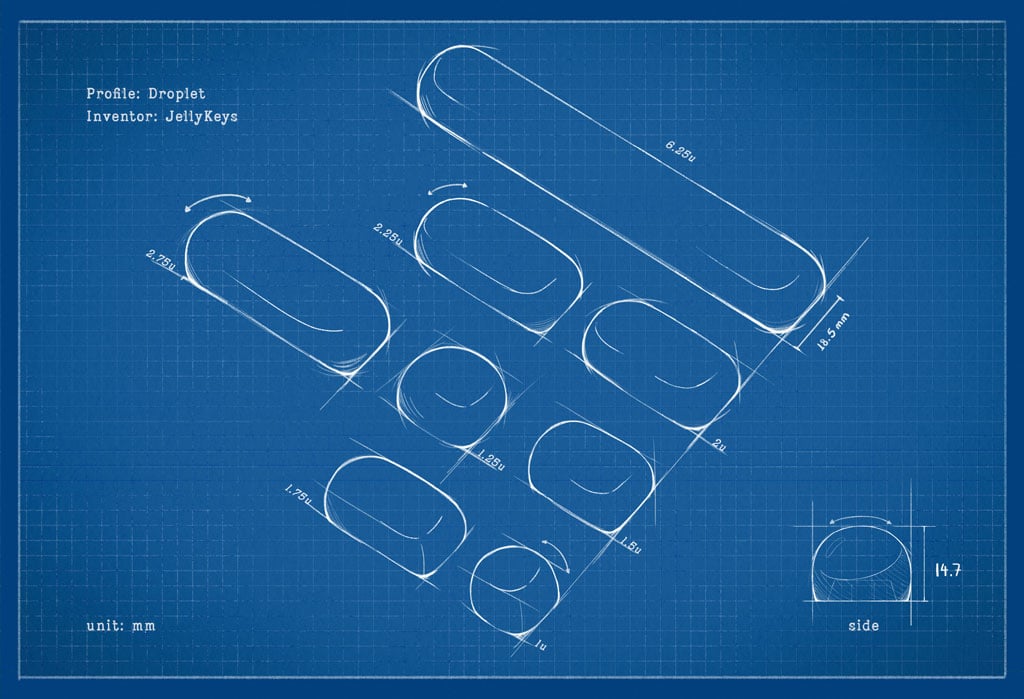 Never forget our customer's experience
Once familiar with the conventional keycap profiles, such as SA, OEM, and Cherry, your exquisite tastes now seek more. A new size to add to your collection – Droplet. The design takes the shape of a water droplet, capturing all intricate details within. Observe the spherical mirror effect created by the circle and curve. But it's not all about the design, as we put utmost importance on the experience of using this keycap profile. When placed on your keyboard, the Droplet keycap blends seamlessly with other keycaps, showcasing its subtle yet sophisticated charm.
A hidden story behind the new profile
Indulge in the soothing tale of water! An element that embodies movement and constant flow, mirroring our tireless work for creativity. Water also exudes vitality and purity, offering a refreshing escape from the stresses of daily life. Every time you gently touch our keycap, you'll feel an undeniable connection to nature. It may sound fanciful, but our water-inspired design is meant to evoke the restorative power of being close to "blue spaces" that promote happiness, serenity, and overall well-being.
At Jelly Key, we're moved by this vision, and we hope you'll be too!