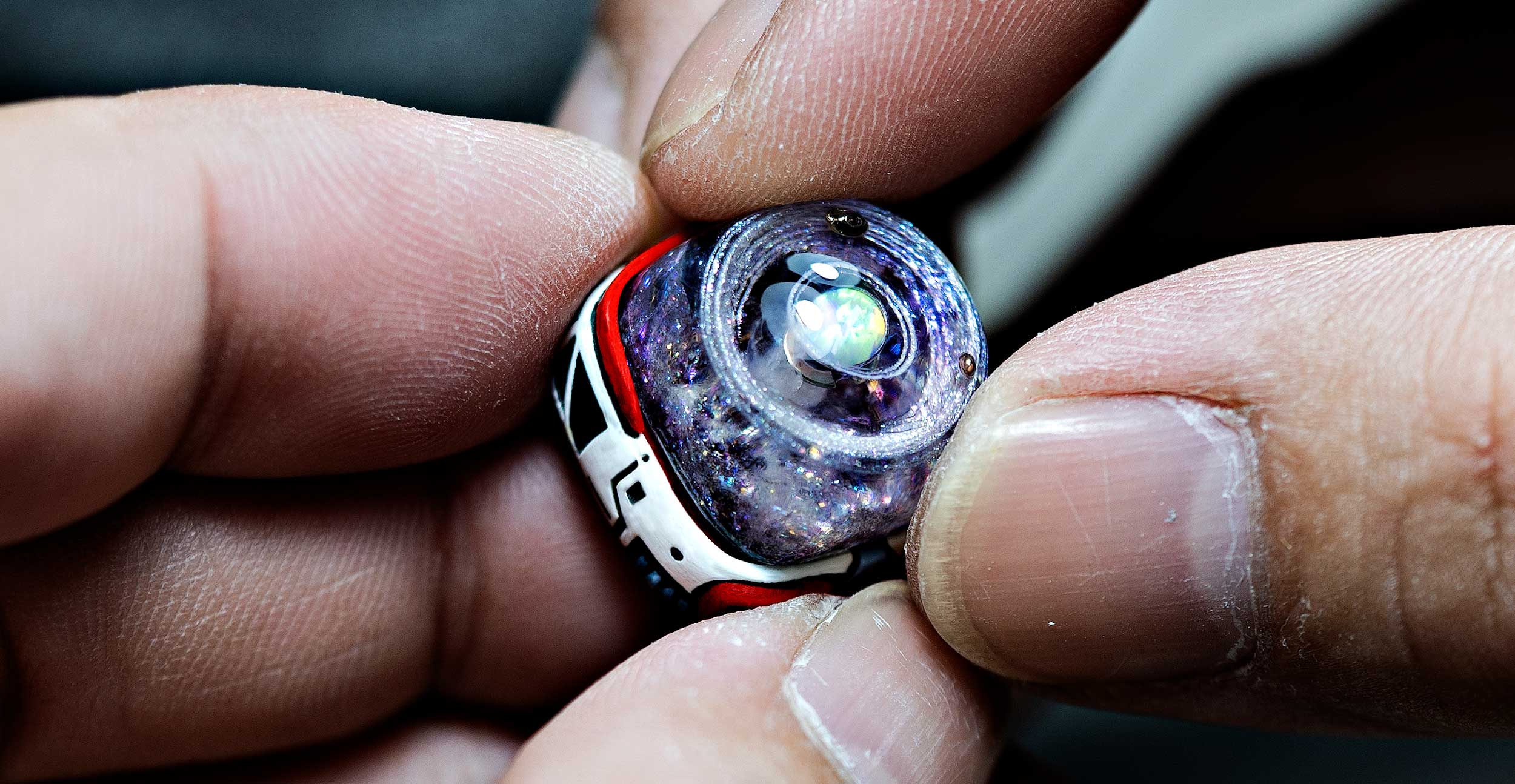 It's just another regular day on Earth. And another typical day for the Matthias crew, boarding the Skylab rocket ship for the ExpeditionX mission to scout other planets outside of the Earth and find signals of extraterrestrial life. At the exact moment of 10:28:13 EST, September 7, 2093, the Skylab spaceship launched into the sky and hit outer space to carry out another galactic exploration and advance humankind's history.
Damage done
Everything goes well according to plan, then suddenly, Lucas – the captain of Skylab notices some floating debris of what seems like a rocket ship metal cover, carved with the text "ExpeditionX." That is precisely the company's name that builds these space stations and rocket ships that send humans to the celestial world. In other words, these pieces come from the boat that they are staying.
Immediately after that, the security alarm system of Skylab does its job. "There has been an impact, I repeat, there has been an impact on the left side, near the cooling station. Initiate the code red protocol, NOW!" Lucas screamed into micro at the radio communication lab. Each member of the whole crew starts their duty, a majority of which have to put on the special astronaut suits to check the engine and power source outside Skylab to see if there are any leaks. Because if there are, even if it's just a small one, the entire Matthias crew's lives are at stake.
Signals from the universe
At this point, little do they know that Skylab has nearly reached Othea, which is 778 million kilometres from Earth and 220.83 million kilometres from Mars, their programmed destination, in the other direction. They are floating in the middle of nowhere in space, heading directly toward the orbit of Othea. This team of highly experienced astronauts quickly detects the problem, and the only way to save their lives and the mission is to return to their home planet. However, it doesn't have enough fuel to do this. The universe has sealed the Matthias team's fate.
A crash of the century
As there is nothing else left to do, the crew tries their best to land Skylab onto the lands of Othea, a planet that they still don't know anything. In the previous series, we know that Master One – the supreme protector of Othea has cast a divine spell over this place to make them perfectly invisible and immune to any alien penetrators. For millions of years, Othea has been in safety and prosperity under the protection of his spell. Now that Skylab has disrupted its peace, this guarding charm sets to take immediate action.
What is this new world?
When stepping out of Skylab and venturing to this new land, the crew is entering another reality created by the spell to prevent them from entering the real Othea. Uncharted territory as far as the eye can see, but now is not the time for them to get complacent and reckless. But after a few moments exploring this planet, the crew decides this is not such a wrong place after all. Gravity is far more vigorous here, so they can feel its pull with every step they take. This strange place has a purple sky and enormous translucent clouds with a magnificent yellow hue, looking just like it comes out of a Van Gogh painting. Looking around, they see shapes of somewhat familiar creatures, and they seem good-natured. Its beauty truly is out of this world, literally!
Othea just got more friends!
Master One has been observing them for days to learn more about these outsiders. Among all the intruders that have made their way into Othea, the Matthias crew is the only one that Master One has good feelings. His guts are telling him that these are good people with pure hearts and an intense passion for space exploration and discoveries of new lands beyond the imagination of people on Earth. He decides to help them.
Master One fixes the Skylab and upgrades the heavily damaged ship to a new level using his powerful sorcery. The Matthias astronaut crew is in awe, watching Master One do his magical job and Skylab coming together as new. As Lucas starts Skylab, he bows his head towards Master One as a gesture of gratefulness and then turns to his fellow crew members: "It's time to go home!"
Now that the Matthias crew has returned home safely, we can learn more about we build how their spaceships, all by the hands of Jelly Key's talented artisans.
Creation of astronauts In the Cosmos series: Astronaut odyssey artisan keycaps, it's evident that astronauts are critical elements contributing to the collection's beauty. We need to cast the incredibly tiny astronauts and paint them all by hand. This process takes a lot of time, especially when dealing with small pieces. Getting them out of the moulds is one challenge; another challenge is the number of qualified pieces as we have to eliminate any defective ones.
Base building As you may know, any artisan keycaps at Jelly Key always have a base. It is imperative to hold the details altogether. We also produce a base for this collection without exceptions by casting 100%. The base is lit horizontally and vertically by LED lights mesmerisingly. The vertical light will lead to the galaxy body part, while the horizontal light shines through the net-like details at the bottom of the base.
Crafting the galaxy sphere The details become more delicate and thin with a new casting technique, elevated by sparkling materials. They are blended to create the effect of endless black holes. You can also see the multidimensional floating patterns that make the galaxy sky even more alive. The casting process of each layer takes from 8 to 16 hours, not to mention it would take longer to cast emulsifiers than regular materials.
Shipping
$9 per keycaps if you buy one.
$12 for 2 keycaps.
$16 for 3 keycaps.
$20 for 4 keycaps.
$20 for 5 keycaps.
Free shipping for 6 keycaps or more.
Specs
MX stem
Backlit
Design and Handcrafted by Jelly Key
Group-buy information
Open time: 3/16/2022
Close time: 3/20/2022
Delivery time: 6/23/2022
We could close the GB sooner than expected. So take your chance as soon as you can.
What is in the box?
1 artisan keycaps by Jelly Key.
01 Medal dog-tag with engraved unique series number.
01 Wooden box.
A unique serial number is on the bottom of the keycap as well.
Sidenote
The keycap was made entirely by hand and tool. The final product may vary from the original photos but at an acceptable aspect. We would love to ask you to tolerate any reasonable differences.