Prototoype #GIVEAWAY result

The winner is Le***@**ezer.com.au with numerical order 294. Thank you, everyone, for joining our giveaway, see you next time.
Are you excited to participate in our giveaway contest for prototype of The Immense Ocean series: Coral Odyssey artisan keycaps?
This contest provides an easy opportunity to win a free keycap. Here are the details:
How to enter: Provide your email address (Note: each email can only be used once)
How the winner is chosen:
After the giveaway ends, we will roll 3 times using random.org and select the 3rd number as the winner. We will then contact the winner directly via email & I will sent out all 5% coupon to peoples who joined this giveaway.
Jelly Key team's decision is final in all circumstances.
Prize: 1 keycap from the Coral Odyssey collection. The winner can choose any keycap they desire.
Participation timeframe: The giveaway starts on 11PM 5/1 and ends on 11PM 5/2 (GMT+7)
Shipping: Shipping will be free of charge and will begin the following week.
Join now for a chance to win an exciting gift and don't forget to subscribe to our newsletter for the latest updates from Jelly Key. Thank you, and we look forward to your participation!
Finally, I have completed the prototype version of this coral series. Like the previous version, we have introduced 3 color options for 3 keyboard button sizes: 1u, enter/shift, and spacebar. As for the profile, we have the naked profile, SA profile, and finally, the droplet profile. It is regrettable that we do not have the cherry profile because we have tried our best, but it cannot match the cherry profile.
Furthermore, this collection also supports UV lighting. Depending on the color version, there will be different UV effects, which is fantastic.
The group buy will be launched at 11 pm on May 2nd, 2023 (GMT+7). As usual, the prototype giveaway will be one day before, and those who participate will receive a 5% discount coupon for the group buy.
Get ready for our latest theme featuring standard keycap sizes – spacebar, enter (left-shift), and 1u – in 3 or 4 unique color themes, along with 3 profiles: droplet, SA profile, and naked profiles (as requested by our customers). We're currently working on perfecting our design of fish, crabs, and shrimp, and exploring ways to incorporate natural waste materials into our keycaps. Imagine a hermit snail crawling into an old water can – we're excited to bring this challenge to life on a single keycap.
We're proud to introduce our naked profile design, featuring a secure and stress-free encapsulation of accessories such as fish, crabs, and shrimp. Our keycaps maintain their overall shape and won't fall out of form.
Stay tuned for our next update on "completed keycaps," and don't forget to register in the form above to receive a 5% coupon when our group buy launches.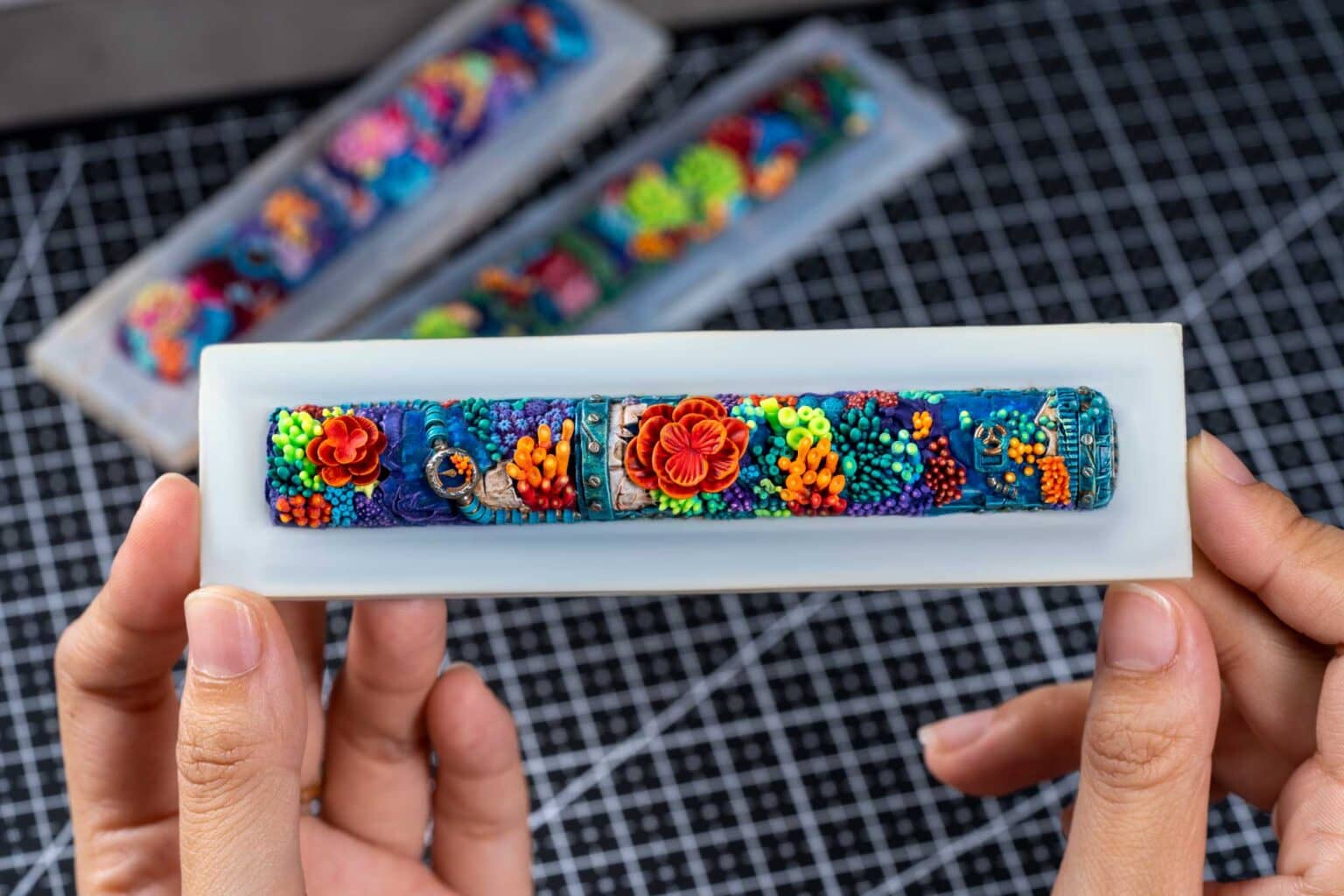 Jelly Key has been dedicated to creating unique keycaps with a focus on nature since our inception in 2015. We believe that nature holds unparalleled beauty, and we want to incorporate that beauty into your keyboard. Rather than simply focusing on cute or trendy designs, we strive to create products that are both visually appealing and environmentally conscious, helping to protect the nature that surrounds us.
Our Coral series, which we've been running since 2017, combines the intricate details of mechanical design with the vibrant colors and textures of coral reefs. This fusion of natural and man-made elements creates a truly unique and striking product that we are excited to offer to you. Join us in celebrating the beauty of nature through our innovative keycaps.