At one moment nature can be so beautiful, but sometimes it can be terrifying.
The beautiful mountain you see a moment ago can turn into an angry volcano anytime without notice.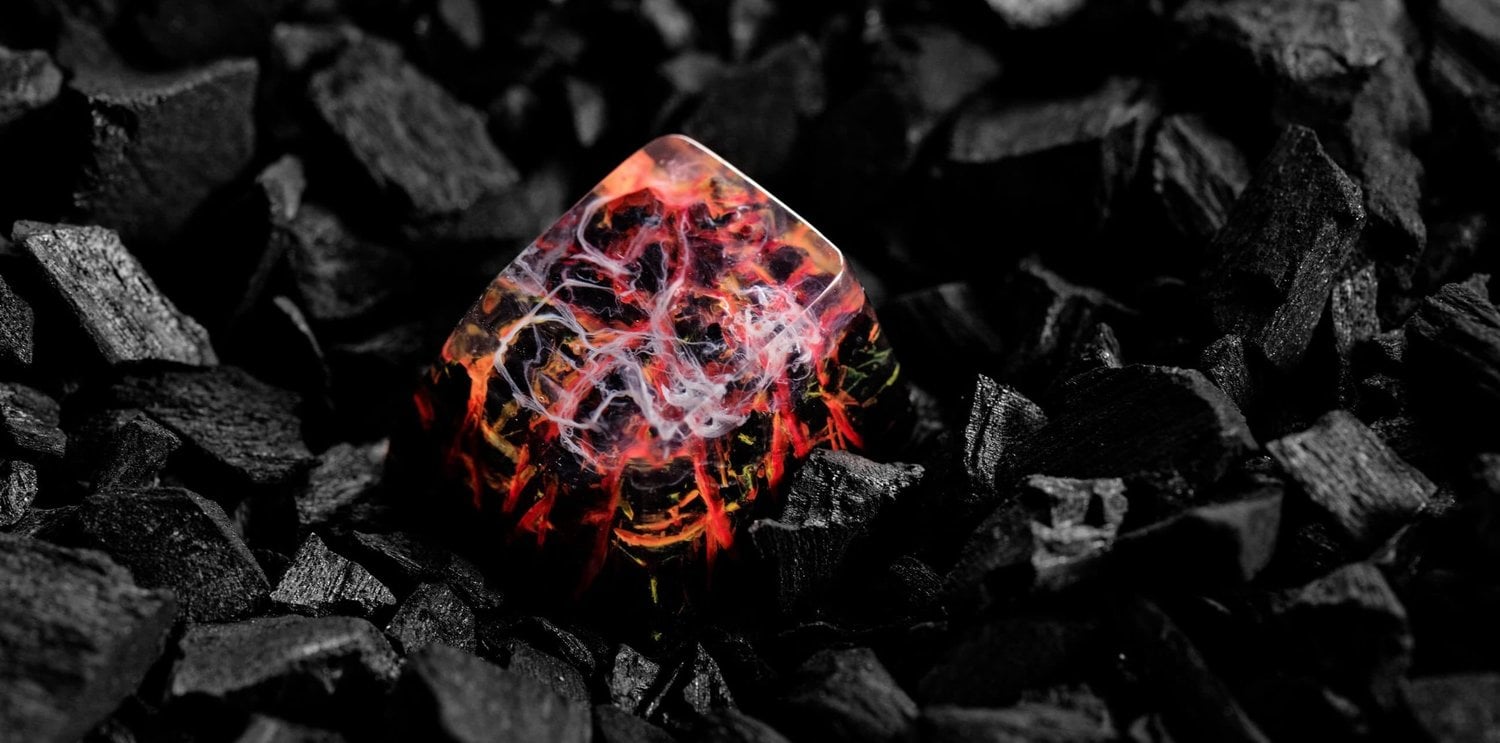 A volcano eruption was preceded by earthquakes, volcanic mudflows, and ashfall. Some say that each volcano has a unique warning sign to notify the incoming explosion. But no instrument in the world can estimate precisely when there will be a major eruption.
SA row 1 – SA row 3 – Cherryprofile
A few weeks ago, Bali's Mount Agung volcano erupted lead to more than 100,000 travelers had to be evacuated. Some of our friend trapped there, wait in a very line to travel back to Vietnam. All we can do is to pray for them and hope for the best. They came there to travel, to witness the comeliness of nature. But then, nature itself captivate all the people surrounding.
Nature is scary!
In this keycap design, we want to capture the frightening part of our planet. We started with the volcano eruption as a follow-up artisan keycap of our Trass & Lava artisan keycap back in 2016.
In Trass & Lava, it was just a breaking earth with a lava flow beneath and claims flow. In Inferno artisan keycap, the lava is the main focus. The lava stream is running wild, bring along it is a rage of mother nature, bring thread to any life in its path.