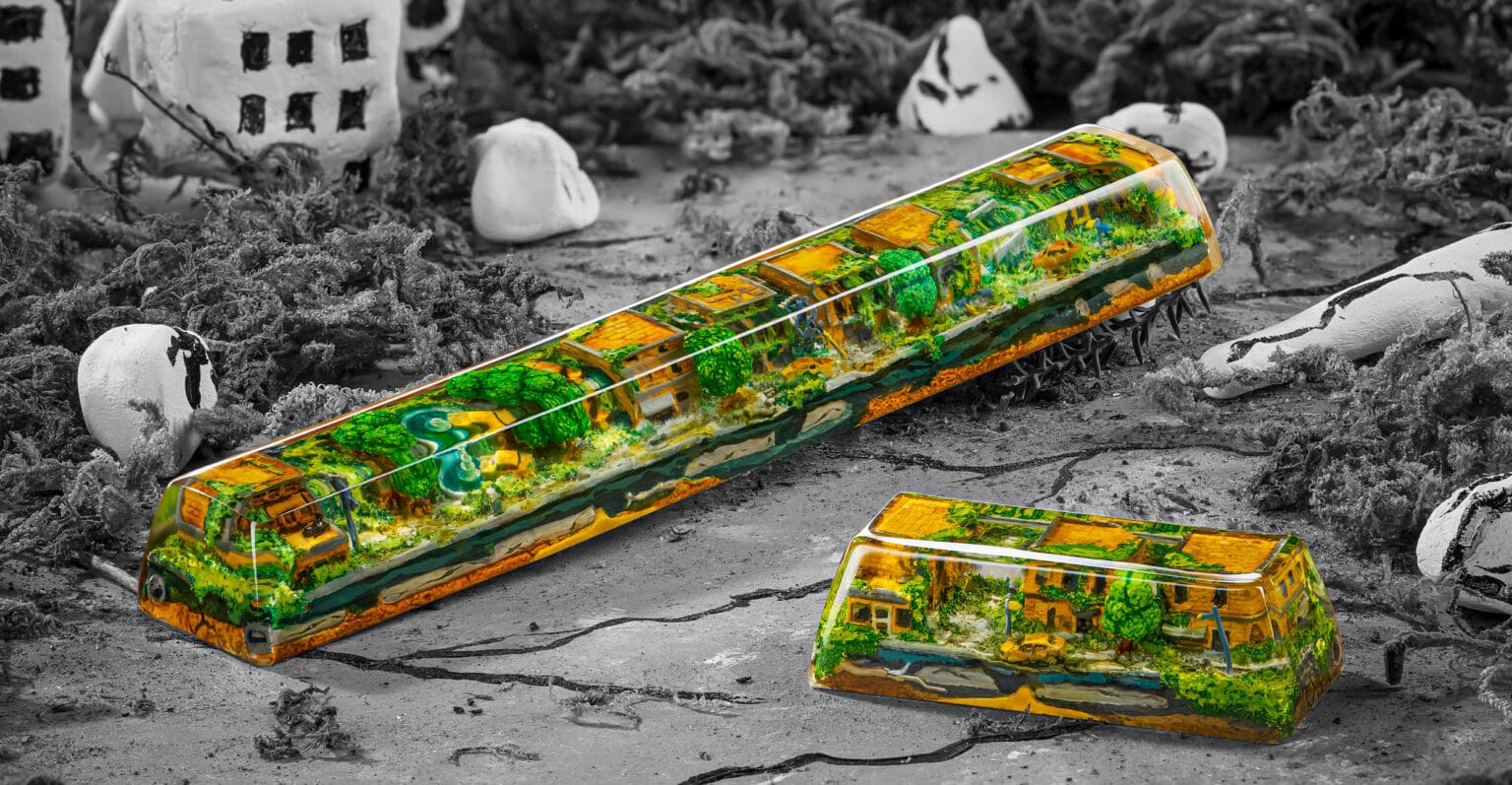 Humans and nature are firmly connected in numerous ways beyond our imagination. In the not-too-distant future, nature's anger escalates into a true rage all over the planet, and human madness comes along.
The madness begins with nature
For decades to come, the overexploitation of resources and overpopulation, with its increased concentration often in hazardous environments, has escalated both the frequency and severity of disasters. A series of natural disasters occur, ranging from geophysical ones, including volcanoes and tsunamis, to climatological ones such as drought and blizzards. The bitter truth is that we no longer talk about diversity in biology but catastrophes.
Tsunamis are the first to come, leaving tragedies behind. Destructive waves reach nearly 820 feet high and travel 10 km inland. The biggest tsunami recorded peaks at 1720 feet. Moving at high speed, they wash away everything in their path, including people and property. As a result of this natural disaster, the total number of people dead or missing is around 900,000 and the global economy has suffered a major blow.
Only days after, the five biggest volcanoes on major continents in the world are awake. They explode with considerable force, being accompanied by lava flows, flattened landscapes, poisonous gases, flying rock, and ash. Lava flows decimate entire towns in minutes, interrupting watercourses and causing flooding and mudslides. Volcanoes also give out gases such as carbon dioxide and sulfur dioxide that cause suffocation for humans in affected areas.
As Mother Nature shows no mercy, animals and plants die off due to drought. The overall climate, rocks, and soils are also affected, severely impacting various living and non-living factors.
In the following days, the temperature suddenly drops, and the freezing rain from ice storms covers everything with heavy, smooth glaze ice. In addition to hazardous driving or walking conditions, branches or even whole trees break from the weight of ice. Falling branches block roads, tear down power and telephone lines, and cause other damage. This leaves people without power for several weeks, which makes it difficult to maintain activities of daily living.
Then comes the insanities of humans
Volcanos and tsunamis wash away property and people. Drought causes loss in food production. Ice storm interrupts power supplies.
Nowhere in the world is left untouched by natural disasters. Being pushed away from modernization, people use their instincts to survive. Some may still try to be righteous, but the wicked are on the rise. They could not accept the harsh condition they had to live in.
They become robbers and barbarians that violently take away the most valuable assets not only of strangers passing by but also their neighbours, friends, and even families. Facing the resistance of their loved ones, they lose their minds and commit homicides.
And worst of the worst, they fall deep into the darkness, they become cannibals.
"Madness rules the world.
All around me are familiar faces
Worn-out places, worn-out faces
Bright and early for the daily races
Going nowhere, going nowhere"
(Lyrics from "Mad World" – Gary Jules)
The wakeup call
Wanting to help prevent this mad future from coming? From small acts of kindness toward the environment, together, we can save ourselves from tomorrow's madness. Will you start doing something today? It could be simple actions: save water, save toilet paper, or turn off the devices no longer in use. It is said that "The next evolutionary step for humankind is to move from human to kind."
In the design of The Mad Future collection, we do not try to bring you nightmares or scare you of terrible things but share with you the worst scenarios that are caused by the poor treatment of our environment.
To produce, we strictly follow the process from casting the base, shaping the parts inside, colouring them to making the cover as usual.
However, as there are many different details inside this design, we need to divide the base into different parts to cast so that each part of the base fits with every piece of the whole picture. We do layers one by one and need 4-8 hours to finish each of them.
To dive deep into the other pieces of this picture, such as buildings, vehicles, roads, or trees, … we try to make it more realistic to best describe the consequence of natural disasters. The broken trees, ruined houses, and damaged roads with cracked surfaces are a portrait of destruction. As each element is tiny and requires at least 8 hours to be dried, we cast 10 versions of every detail simultaneously to pick the perfect option, which has no mistake after removing it from the shaping moulds. By doing this way, we can save a lot of time for this casting step.
For colouring, we avoid using blue colours though the concept is madness. However, we still highlight some critical elements of chaos to remind everyone of kind acts for our environment gently.
After we complete all parts of the keycap, we cover them with a transparent resin layer. Then the keycap needs 24 hours to be dried entirely for us to clean, polish and check whether it works based on our strict QC process. Finally, keycaps are available for delivery.
Are you planning to buy this collection? Don't hesitate! It is such a meaningful item to own. Stay tuned and be ready for our upcoming groupbuy!
This desk pad is an exclusive gift for those who buy our full sizes set keycaps or order more than $400 (see description). After purchasing this set, you can enjoy these premium quality pads for a better experience using your desktop. Beautiful artwork of the keycap series is included.
Please note that this is a limited gift collection, so make sure you place a set as soon as possible!
The mouse pad is designed in a perfect size as a treat for your eyes and also your hand. Playing games and using your computer has never been more comfortable. Up to 90x40cm (35.4 x 15.7 inches).
You can clean this desk pad with ease as it's 100% waterproof.

With a 4-mm thickness, this desk pad brings a solid feeling when used.

With a special non-slip design, you can enjoy increased friction resistance from its rubberized base.

The desk pad is firmly stitched to ensure excellent durability.

This desk mat also has a perfect surface to be used as a mouse grip and it is large enough to accommodate all of your set-up – laptop, mouse, and keyboard.
specs
MX stem
Profiles: SA, Cubic
Keycaps size: 5 sizes (1u / 1.75u Capslock / 2u Backspace / 2.25u Enter, Left shift / 6.25u Spacebar / 6.5u Spacebar / 7u Spacebar)
Design and Handcrafted by Jelly Key
shipping
1u / 1.75u / 2u / 2.25u
$9 per keycap if you buy one.
$12 for 2 keycaps.
$16 for 3 keycaps.
$20 for 4 keycaps.
$20 for 5 keycaps.
Free shipping for 6 keycaps or more.
6.25u, 6.5u, 7u spacebar
$12 per spacebar if you buy one.
$16 for 2 spacebar.
$20 for 3 spacebar.
Free shipping for 4 spacebars or more.
group-buy information
Open time: 9/16/2022
Close time: 9/23/2022
Delivery time: 1/3/2023
We could close the GB sooner than expected. So take your chance as soon as you can.
what is in the box?
1 keycap by Jelly Key.
01 Medal dog tag with engraved unique series number.
01 Wooden box.
A unique serial number is on the bottom of the keycap as well.
sidenote
The keycap was made entirely by hand and tool. The final product may vary from the original photos but at an acceptable aspect. We would love to ask you to tolerate any reasonable differences.
With each artisan keycap from Jelly Key, we offer you a one-on-one replacement if there is a fault that causes by our artisan team. Feel free to contact us.