As far as we know, dragons are mysterious creatures, and those of Eden are the most of all. They rise, they fall, and they rise again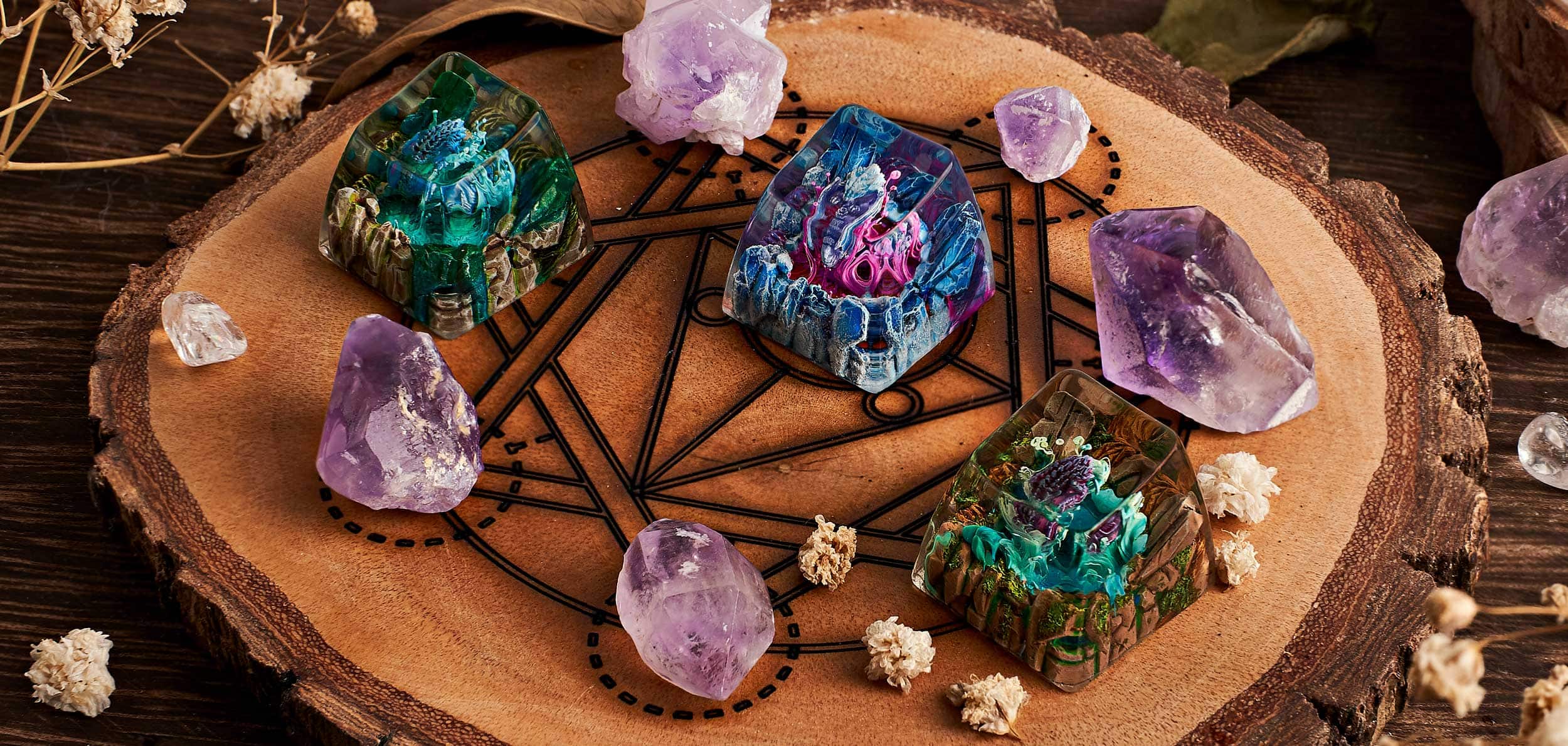 As far as we know, dragons are mysterious creatures, and those of Eden are the most of all. They rise, they fall, and they rise again. Last time, we've come to learn that there're 1000-year-old dragon brothers lurking through the incandescent clouds upon the East Sea in the Eden world to magnify the magic stamped inside them. But this act did not appear purposelessly. The place needs protection, and this holy trinity of brothers has been at the helm of Eden with excellence and mindfulness when no other creatures could have done it any better.
Then, what essentially must be, prevails. Three dragons named Dranimus, Drapalala, and Drapartum brought their next generations into the world. They laid seven eggs to later hatch to seven youngsters under the celebration of the whole Eden. The moment these eggs started to crack, everything just stopped and everyone just held their breath. Against all odds, these offspring were born with great powers absorbed by all elements from nature and the Eden itself, which together forms something called Supreme Power, and is also the one and only thing that three brothers could ever expect. This drastically shook the whole East Sea and Eden alike with many associated names starting to appear, and the most popular among them was "Birth of the Legends".
Indeed, the descendants are truly legends. Each carries a specific type of power that marks their essence towards the core source of that strength. It's almost like Eden and the East Sea have given back the three brothers for what they've done over the course of a thousand years. The oldest brother, Dranimus, bore four mighty young dragons with Fire, Water, Earth, and Air control power – all basic elements of nature. Drapalala, the second brother in Eden holy trinity, had two offspring with a magical twist of power induced from volcanic eruptions and plasma gas. Interestingly enough, the youngest – Drapartum's descendant holds the most complicated yet extraordinary power of all: the ability to use his older siblings' strengths with empathy and compassion.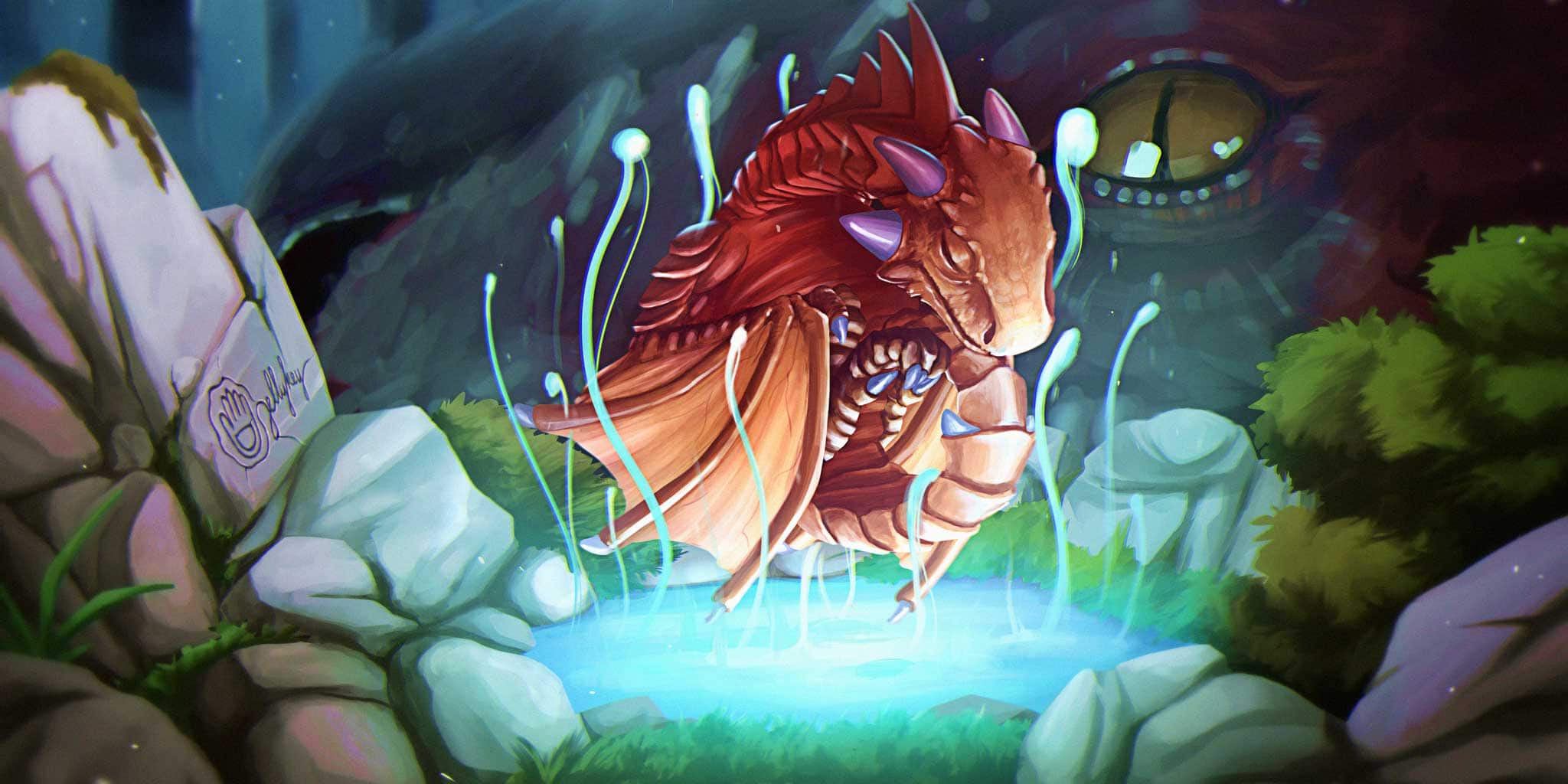 In any universe, there's one thing that is undisputedly and eternally true. It's called the circle of life. Here in Eden, it's not an exception. When it's time for the three brothers to step down, then it's time for their descendants to move forward. Dranimus, Drapalala, and Drapartum all agreed to have the rightful reign decided over a traditional match. When the big day came, half of the whole Eden was cleared out just to make a cloud arena for this match of the century. All of the descendants gave out their best in an attempt to defeat their own siblings and gain the ruling right. The match casted an enormous amount of energy that spread across the entire East Sea with severe waves and underground explosions. But little did anybody know, no one won that match.
It's the unique characteristics and strengths of each descendant that made it impossible to decide the match. Each dragon descendant represents not just the power, but also the absolutely essential pieces of reality that form the whole Eden. Each of them matters in their own way, and they're invincible together. The three brothers then made an unprecedented decision that Eden will be divided into seven regions assigned for seven descendants to rule. And this is how legends of Eden are born.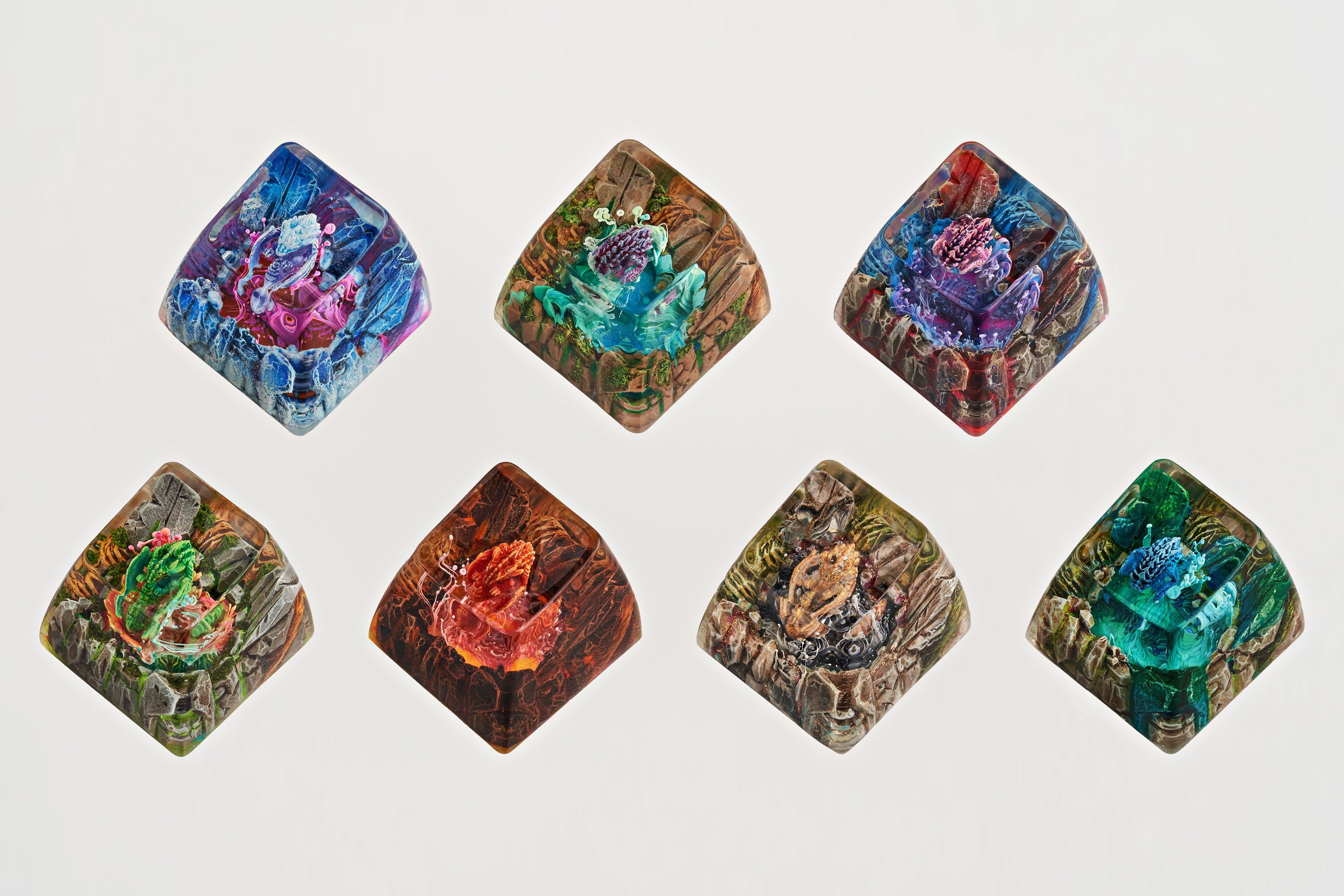 Specs
MX stem
Backlit
SA profile R3, R1
Design and Handcrafted by Jelly Key
Group-buy information
Open time: 2/5/2020
Close time: 2/12/2020
Starting to Deliver after Groupbuy: 70-90 days
We could close the GB sooner than expected. So take your chance as soon as you can.
What is in the box?
1 Dragons of Eden: the Descendants artisan Keycaps by Jelly Key.
01 Medal dog-tag with engraved unique series number.
01 Wooden box.
A unique serial number is on the bottom of the keycap as well.
Sidenote
The keycap was made entirely by hand and tool. The final product may vary from the original photos but at acceptable aspect. We would love to ask you to tolerate any reasonable differents.
Due to the random effect of the color background created from "magic" ink – we kindly remind you again that what our artists can control.
With each artisan keycap from Jelly Key, we offer you a one-on-one replacement if there is fault that causes by our artisan team. Feel free to contact us.