These cites seems to have been decaying for a long time, but there is such lively floristic composition, why?
Taking place 251 to 199 million years ago and being likely mentioned as the time period causing evolution of dinosaurs, the Triassic period was a violent time in Earth's history yet also a time of tremendous rejuvenation. They proved that by the end of the period 199 million years ago, tectonic forces had slowly begun to split the supercontinent Pangaea in two: Laurasia and Gondwana. However, our new keycaps' designs are inspired from a subcontinent whose existence is known by no one. The subcontinent was floating away far from the well known grand ones, which kept it from the dominance of dinosaurs in the Jurassic.
The subcontinent then also experienced some big mass extinctions as same as the other parts of the planet. Known as "the great dying" in modern time, the Frostbite with volcanic eruptions, climate change, massive explosion had left the lost cities in devastation. Fortunately, with modern infrastructure, the cities and their citizens has survived through those massive attacks.
The great success of the cities was helped by their spiky armour. Their deep roots stirred up the earth releasing nutrients while their leaves release the amount of oxygen three times as much as the trees in our continents. This might have triggered the amazing recovery of life after the worst-ever mass extinction.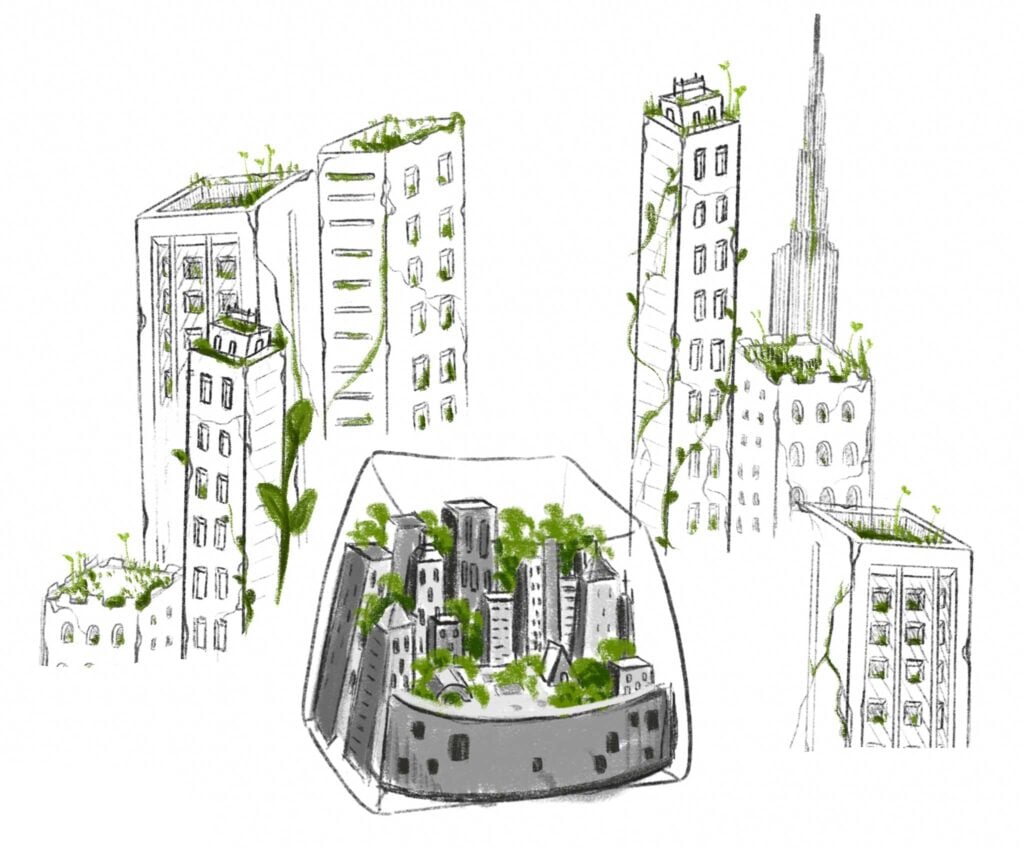 Viridian Checkpoint
The city is covered with new urban ecosystem and its viridian grasslands within the heart as well as on the outskirts of the city.
Indigo Capital
A coastal city with the crystal indigo waves and tropical rain forests.
Crimson Settlement
Despite the reddish orange colour of lava, the underground sediment doesn't affect lives in the city.
Glacier Parameter
After the Frostbite ages, the city looked like always in winter with its a large stretch of glacier ice that covers the land but the climate was surprisingly mild.
Specs
MX stem
Backlit
SA profile R1, R3 and Cherry profile
Design and Handcrafted by Jelly Key
Group-buy information
Open time: 11/30/2019
Close time: 12/6/2019
Starting to Deliver after Groupbuy: 70-90 days
We could close the GB sooner than expected. So take your chance as soon as you can.
What is in the box?
1 The rejuvenation ages of lost cities resin keycaps by Jelly Key.
01 Medal dog-tag with engraved unique series number.
01 Wooden box.
A unique serial number is on the bottom of the keycap as well.
Sidenote
The keycap was made entirely by hand and tool. The final product may vary from the original photos but at acceptable aspect. We would love to ask you to tolerate any reasonable differents.
With each artisan keycap from Jelly Key, we offer you a one-on-one replacement if there is fault that causes by our artisan team. Feel free to contact us.